Introduced
Dalian Jinshitan Hospital (Dalian Jinshitan TCM Rehabilitation Hospital) is located in the golden belt of a national AAAAA tourist resort that is picturesque in environment and convenient in transport. With a floorage of 38,000 square meters, it opens 300 beds for common wards and 200 beds for VIP wards (four-star service standard). It is a second-level hospital with completed divisions and advanced facilities, which aggregates prevention, diagnosis, treatment, rehabilitation and heath care into one. It is the sole regulated medical institution in Jinshitan District.
By putting discipline construction and talent fostering as its core competitiveness, the Hospital has been constantly reinforcing its connotation construction and consolidating itself. The Hospital has 200 working staffers at all levels including health workers accounting for over 75% who constitute a reasonable ladder of talents covering experts, professors and talents at senior, medium and preliminary level. The Hospital is divided into clinical departments including Otolaryngology Head and Neck Surgery Department, TCM Rehabilitation Department, Orthopedics and Traumatology. Internal Medicine, Surgical Department, Gynecology, Pediatrics and Department of Stomatology as well as medical laboratories such as laboratory library, radiology department, ultrasound electrodiagnosis, Chinese Medicine Pharmacy, Western Medicine Pharmacy and so on. It has established the most modernized 100-grade cleanse laboratory and is equipped with large-scaled diagnosis facilities, varieties of large-scaled rehabilitation and physical therapy facilities and other advanced medical utilities such as Philips multilayer spiral CT, MRI, CR, DR radiation diagnostic unit, BMD and bone age test apparatus, full automatic blood cell analyzer, full automatic biochemical analyzer, ion analysis meter, full digital endoscope display system, colored Doppler ultrasound diagnosis meter, B-ultrasonography, 240hour dynamic electrocardiogram, digital stomach and intestine fluoroscopic machine, fibergastroscope, enteroscope, infrared ray breast diagnostic apparatus and so on.

The Hospital has been putting into force the standard and informationization management and has considerable and thoughtful services and high-rated medical level. Under the leadership of discipline forerunners, it implements several general surgeries as well as gynecology, E.N.T. Department and ophthalmic surgeries such as liver neoplasty, kidney incision, subtotal gastrectomy, minimally invasive tympanic membrane perforation repair and so on. For suspected critically-ill patients such as those stricken with acute myocardial infarction, pulmonary embolism, stroke and other disease, it has evident effects and has filled up many blankness in the medical field.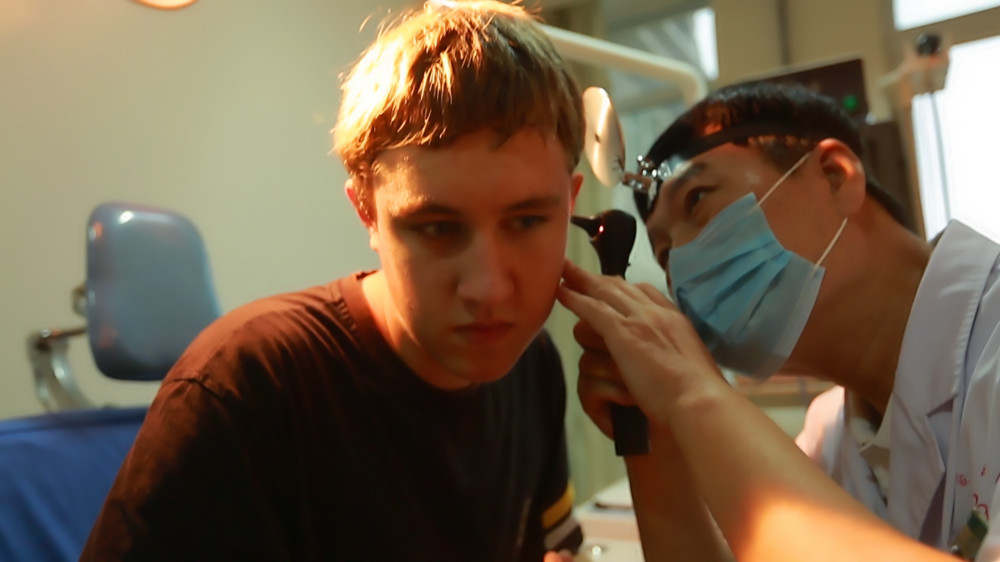 The Hospital adopts TCM and western medication combined and specialized subject discipline. Traditional Chinese medicine department and ENT & HN Surgery Department are its key subjects.
TCM rehabilitation department: it has prestigious famous experts and professors from the TCM field and profoundly technological talents ladder of TCM technologies. It is divided into TCM diagnosis room, acupuncture and moxibustion room, massage room, psyciotherapy room. multi-functional recovery room, etc. With traditional Chinese medical theory as the basis and by combining with modernized medical diagnosis equipment, it applies traditional TCM theories and methods to tackle with various suspected critical diseases such as diabetes mellitus, stomach illness, podagra, rheumatoid, rheumatic arthritis, herpes zoster and heart and cerebral vessel disease in a dialectical manner that yield good effects and win approval from domestic patients. Use of acupuncture and moxibustion, massage and towing along with featured medical bath, lavipeditum, medical muddy therapy, traditional Chinese medicine fumigation, iontophoresis, kerotherapy and other means has evident curative effect on pain in neck, shoulder, waist and lower extremities and degenerative change to the senior, etc.
ENT & HN Surgery Department: it has introduced high-tech high-end equipment featuring international advanced level such as nose & throat digital endoscope, DNR full-digital low-temperature plasma therapeutic apparatus, CII USW electro-therapeutic apparatus, multifunctional ultrashort wave therapeutic machine, CO2 laser therapeutic instrument and brainstem electric response audiometry and so on. Under the leadership of Dai Jingjie, director and famous expert on nose & throat, it adopts the methods combining western with Chinese medication to treat various difficult miscellaneous diseases such as chronic suppurative otitis media, tinnitus, epicophosis, chronic rhinitis, chronic pharyngitis and laryngeal tumor with satisfying treatment effect. It can roundly carry out various surgeries on ear and throat such as tonsil emulation, nasal polyp emulation, throat polyp emulation, maxillary sinus radical operation, tympanic molding surgery, improvement of listening competence and various fiddley operation on ear, nose and throat. This year, it starts to do surgeries on thyroid gland. Director Dai Jingjie has meticulously researched and developed noninvasive and minimally invasive tympanic membrane perforation neoplasty, one-time neoplasty of ear drum membrane perforation and treatment of chronic suppurative otitis media and other technologies and innovatively redressed major medical difficulties. Its sound curative effects are widely known both home and abroad and each year long, it would draw throngs of domestic and overseas patients to come over for treatment.
To enhance international cooperation and exchange and invigorate its TCM rehabilitation treatment characteristics, the Hospital has introduced Dalian International Medication Exchange Society and Dalian Yaoxuantang TCM Healthcare Research Institute Headquarter to push forward comprehensive and speedy development of TCM career and international medical communication.
To guarantee medical technologies of the hospital and sustainable development of the medication quality, the Hospital has signed agreement with such medical schools as Rehabilitation School of Jinzhou Medical University, Heilongjiang University of Chinese Medicine and so on to serve as their clinical teaching and practice base; the Hospital also forms medical alliance with Affiliated No. 1 Hospital to Dalian Medical University and He Eye Hospital, signs cooperative agreements with them and carries out all-around cooperation in terms of experts' diagnosis, consultation, ward around of doctors, surgery and teaching, which largely improves the hospital's medical service capacities and resolves the patients' growing medical requirements.
The Hospital is dedicated to becoming a Third-level TCM rehabilitation hospital with standard configuration for third-level hospital in terms of hospital construction, supporting facilities and medical technical staffs.
By holding up to the hospital spirit of being 'responsible, pragmatic, innovative and efficient', the Hospital has been providing speedy, convenient, passionate, considerable and thoughtful medical services to residents. In 2003, it was rated by the Municipal Health Bureau as 'advanced organ to resist against SARS'. In 2006, it was rated by the Municipal Health Bureau as 'advanced group for secured medical practice around the year'. It has been honored as an 'organ with integrity' by Liaoning for several times and was rated by Dalian and Xinzhou New District as an 'advanced organ' and other honors.
Development tendency of the Hospital: a new pattern of integrated and coordinated development of medical, health, disease treatment and healthcare industries.