[Good news] NeuMR1.5T magnetic resonance newly introduced by our hospital
2023-02-15
The 1.5T magnetic resonance imaging system newly introduced by our hospital is the latest 1.5T magnetic resonance imaging equipment in the industry at present. This equipment adopts the whole-process humanized design to make the magnetic resonance examination more comfortable and convenient, and comprehensively improve the patient's examination comfort.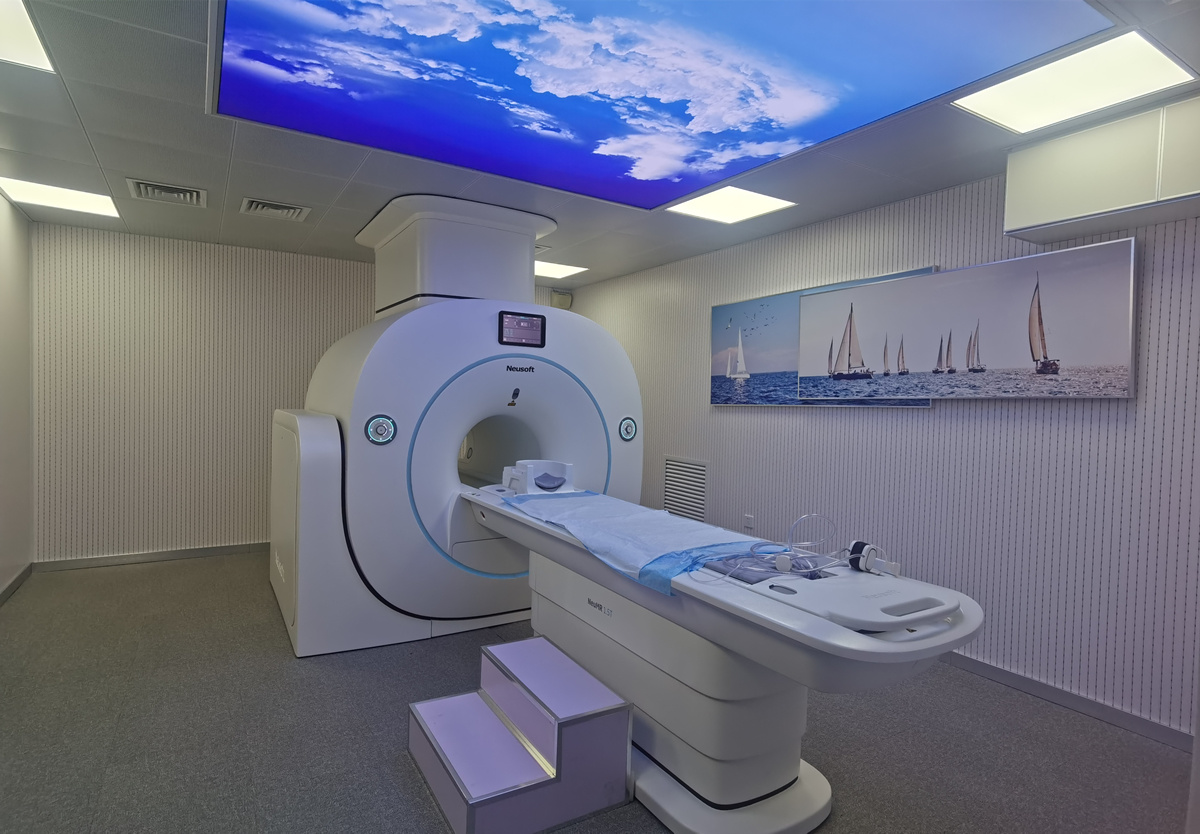 Magnetic resonance imaging (MRI) has no ionizing radiation of X ray and is harmless to human body. It can complete the diagnosis that many other imaging equipment cannot complete, and has become the most important means of imaging examination.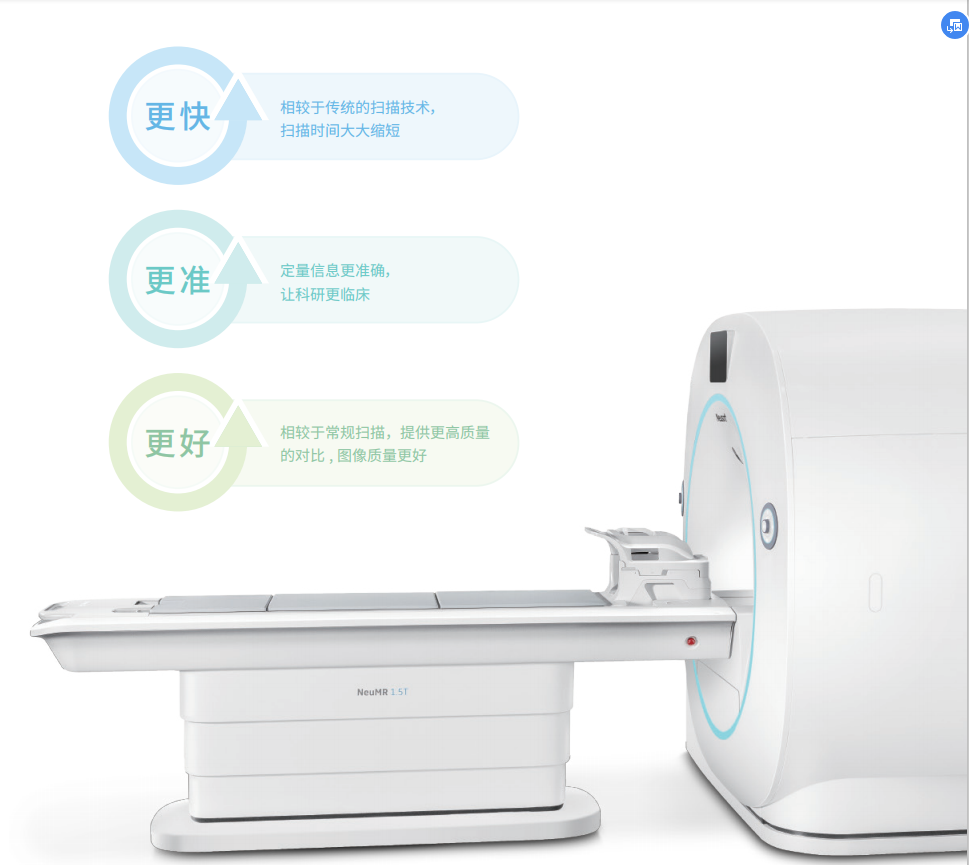 The rich scanning software of NeuMR1.5T Shengshi MRI has laid a solid foundation for the development of clinical applications of MRI and become a powerful guarantee for the development of updated clinical applications.
Which diseases need magnetic resonance examination
◎ Brain nervous system, such as congenital malformation, cerebral ischemia, cerebral hemorrhage, brain tumor, brain injury, etc., especially the lesions of the posterior cranial depression in the sellar region and spinal cord
◎ Bone joint and muscle system diseases, such as joint muscle injury, early bone destruction and minor fractures, various arthritis, and synovial effusion observation.
◎ Postoperative staging of chest diseases, such as mediastinal tumors and esophageal cancer, qualitative and differential diagnosis of hilar masses and lymph nodes, and differentiation of benign and malignant lung masses, pleura, chest wall, and tumors.
◎ Abdominal diseases, tumors of liver, gallbladder, spleen, pancreas and spleen, tumors of bladder, adrenal gland and prostate, etc. Various retroperitoneal tumors and lymph node metastasis.
◎ The female reproductive system is of great value for the diagnosis and staging of endometrial and cervical cancer. Diagnosis of ovarian tumors, examination of diseases of pregnant women, such as uterine fibroids during pregnancy, diagnosis of fetal dysplasia, such as congenital diaphragmatic hernia, lung dysplasia and other diseases.
What are the contraindications of MRI
Patients and their families under the following circumstances are not allowed to enter the examination room.
◎ Those who have implanted or left any metal objects in the body (such as metal foreign bodies in the eyeball, surgical steel plates, blood vessel ligation silver clips, etc.).
◎ Those who have any electronic device or objects of unknown material in the body or on the body surface (such as cardiac pacemaker, electronic cochlea, biological stimulator, insulin pump, plaster, etc.)
◎ Pregnant women with wigs, false teeth and artificial limbs.
◎ For patients with mental symptoms and uncooperative children, please go to the examination department in advance to prescribe sedatives and take them according to the appointment time or according to the doctor's instructions.
◎ Patients undergoing abdominal magnetic resonance examination should not take metal-containing drugs within 3 days before the examination, and should not eat or drink for 8 hours before the examination.
◎ The examinee and all accompanying persons entering the magnet room shall remove and properly keep the communication tools (including mobile phones, PHS, etc.), electronic items (such as electronic dictionaries, business cards, etc.), magnetic cards, watches, coins, keys, lighters, metal belts and other items that may be damaged by the magnetic resonance equipment or cause damage to the magnetic resonance equipment.
◎ Flat cars, wheelchairs and hospital beds are not allowed to enter the examination room to avoid danger.