2019 annual work summary meeting of Dalian Jinshitan Hospital
2023-02-15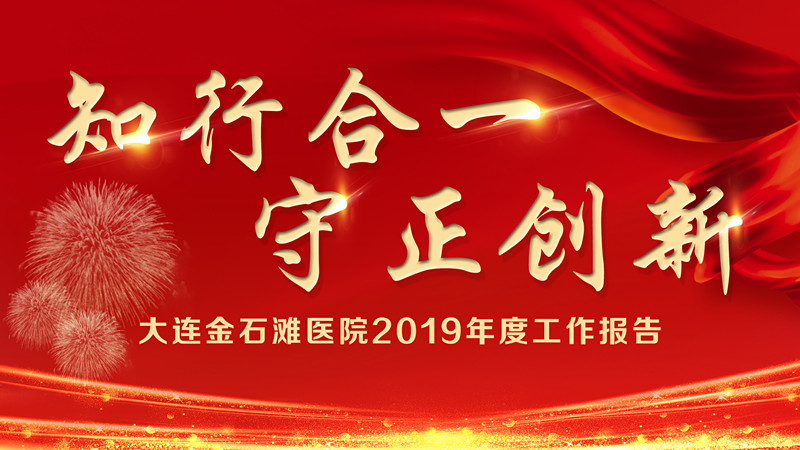 In the afternoon of January 16, Dalian Jinshitan Hospital held the 2019 annual work report meeting with the theme of "unity of knowledge and practice, integrity and innovation" in the multi-function hall of the hospital.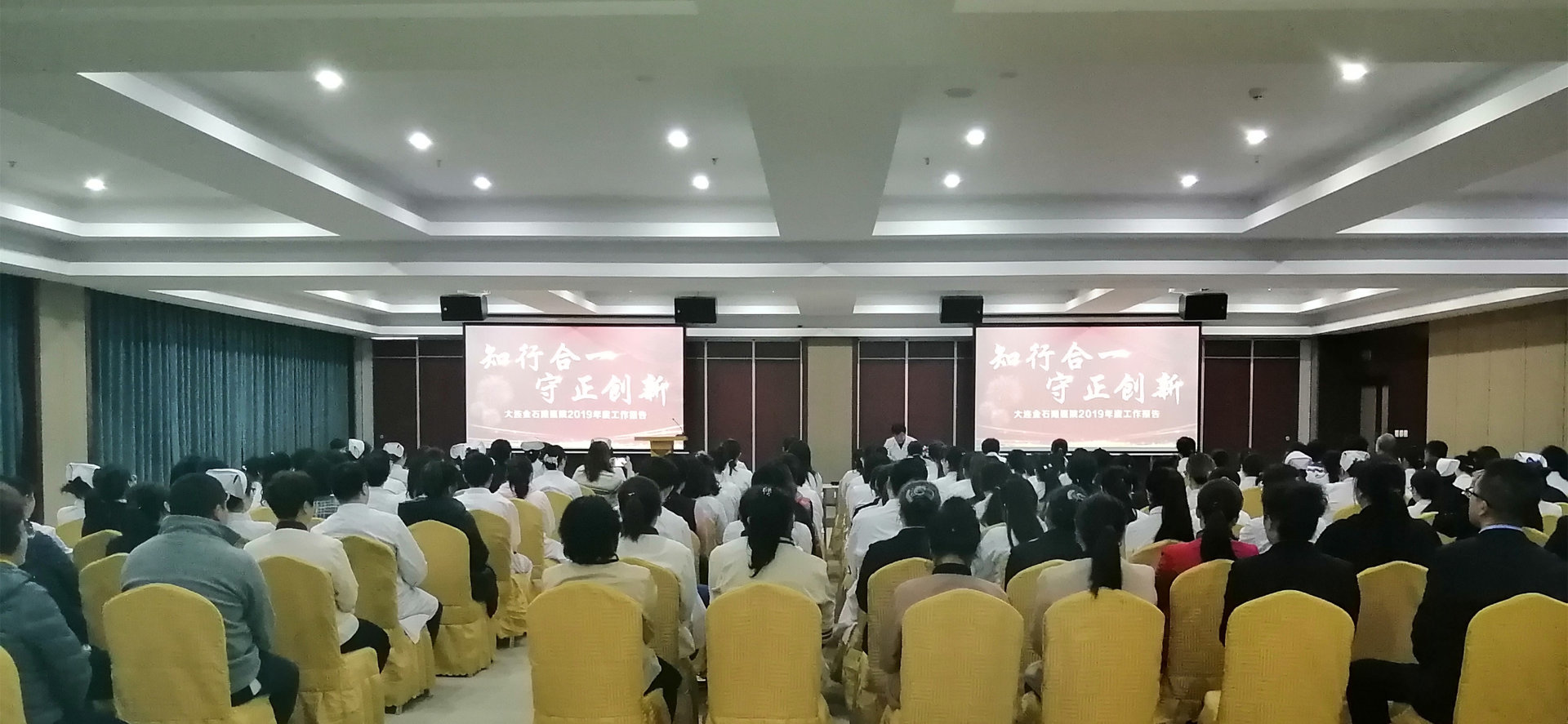 The leaders of Dalian Jinshitan Hospital and all staff of Dalian Jinshitan Hospital attended the meeting.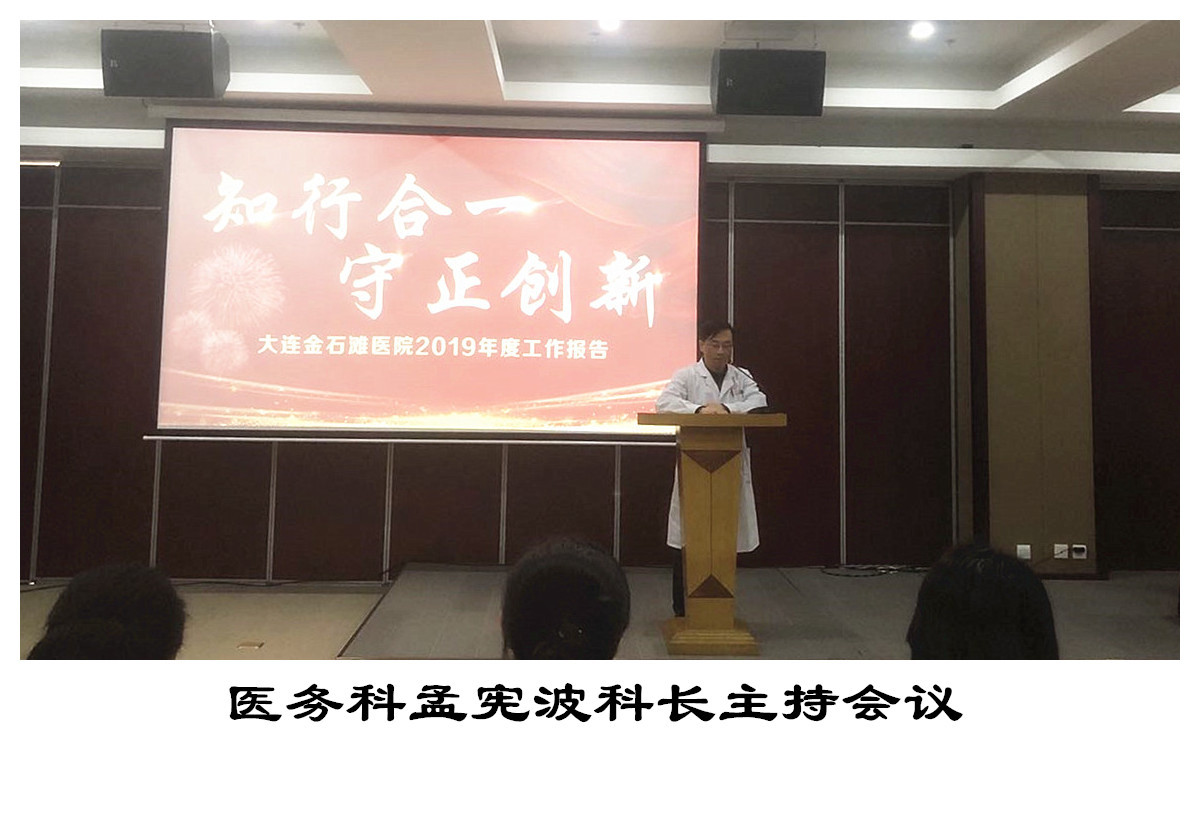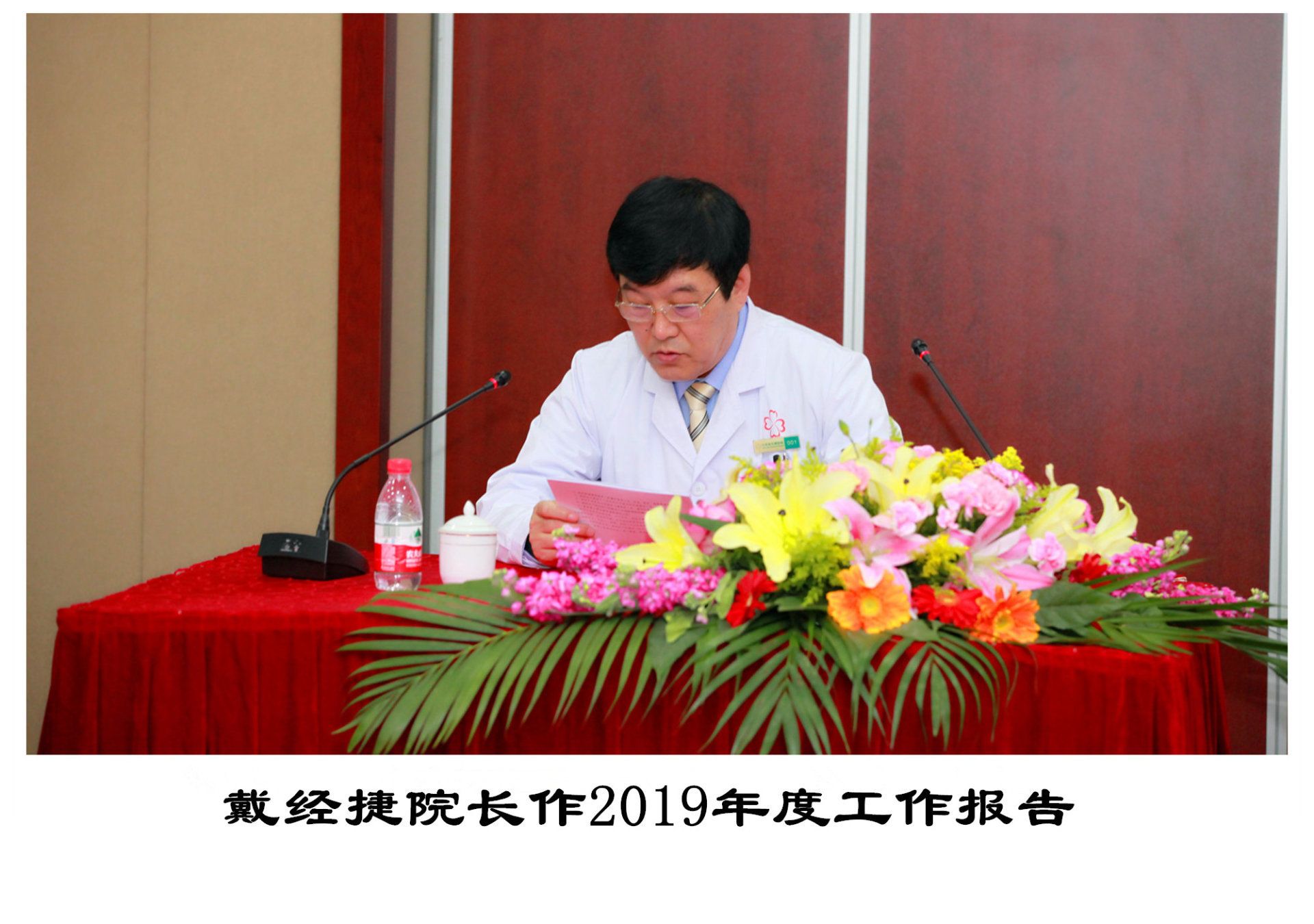 The President pointed out in the report that:
2019 is the 16th anniversary of the hospital's establishment. The hospital is still growing steadily in adversity. Looking back on the stormy course of the past year, there are tears as well as sweat; Have bitterness, and work harder; There are joy and reluctance. Too many thoughts and feelings can be expressed! In 2019, we continue to deepen scientific, standardized and standardized management, and the main medical data have been improved to varying degrees. The sense of medical access of the majority of patients has been improved. PET/CT project has been officially put into clinical use. The constantly increasing examination projects continue to serve the clinical frontline, and the hemodialysis room is in full swing All these achievements have condensed the blood and sweat of the staff of the hospital and demonstrated the extraordinary style and development momentum of the hospital.
In 2020, we will actively explore the new idea of sustainable development of the hospital, innovate the medical service model, clarify the medical market positioning, vigorously promote basic medical care, improve the ability of emergency treatment, and realize the humanistic care and quality service under modern medicine and promote the comprehensive and healthy development of the hospital on the basis of defining the four major medical development positioning of "common diseases, frequently-occurring diseases, difficult diseases, and special diseases".
The new and the old push each other forward, and the day grows without delay. The year 2020 has come. It is bound to be an extraordinary year. This year, our country will build a moderately prosperous society in all respects and achieve the first centennial goal. It is also an important year for hospitals to achieve innovative development. Let's welcome the renewal of everything with the same original intention. Comprehensively improve the quality and level of medical services, constantly improve the sense of safety and gain of patients, and improve the sense of career pride and life happiness of employees. With the mission of "success is not mine, success is bound to be mine", we will work together to create a better new situation for the hospital!
Finally, the president, on behalf of the board of directors and all the members of the hospital leading class, wished everyone a happy new year and sincerely wished all the staff a happy new year, good physical and mental health, good work, a happy family and success. Thank you!